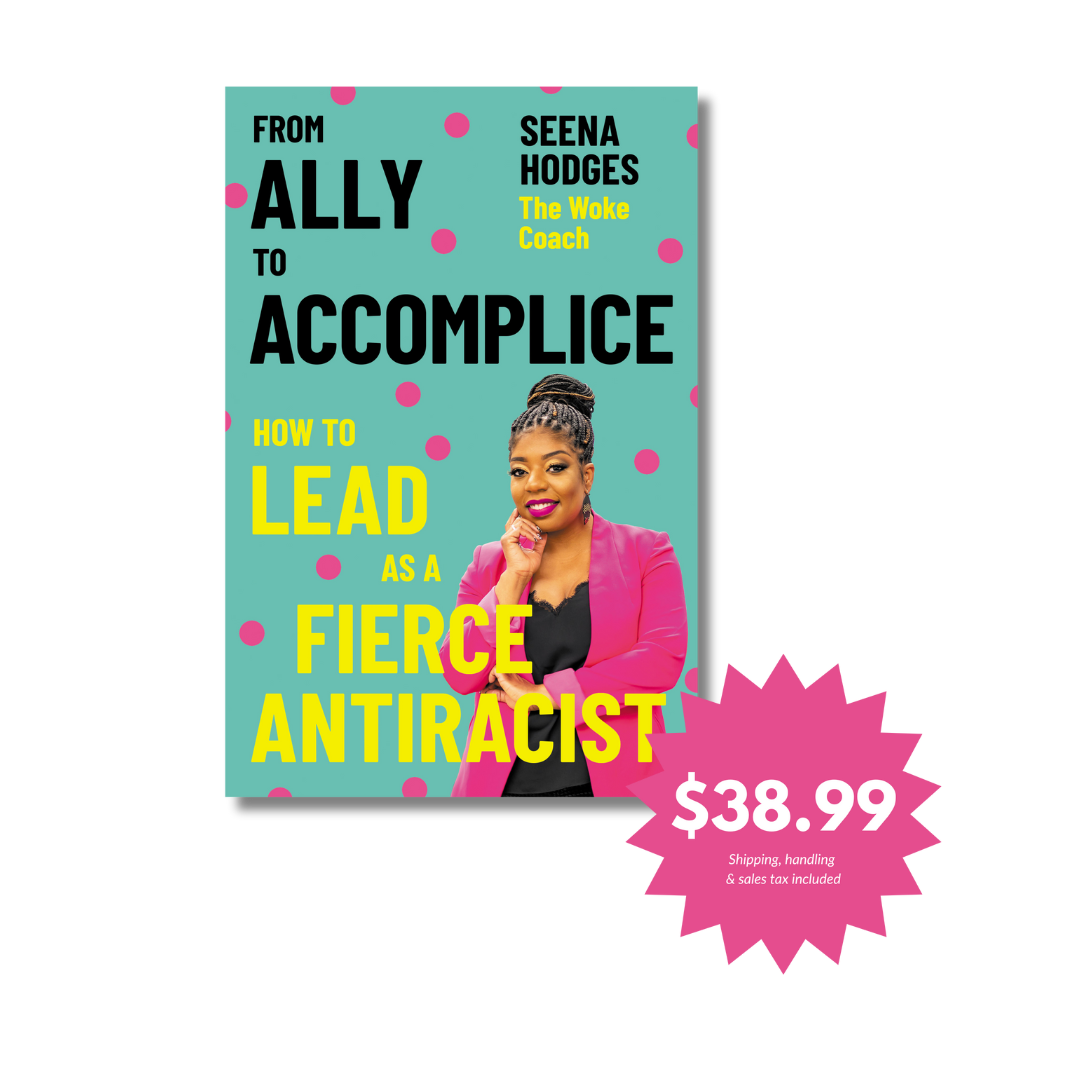 Allies stand by. Accomplices take action. Which are you?
Embrace action, challenge white supremacy, and navigate your workplace and beyond with a profound understanding of how racism shapes the lives of everyone around you. In our day to day lives, it's not enough to simply stand by and be an ally. Whether you're a leader inside of your organization or outside, it's time to take action and become an accomplice.


Seena Hodges, Founder and CEO of The Woke Coach®, has spent her career advocating for historically underrepresented communities and training individuals and leaders to use their positions of privilege to create lasting change. In her new book she shares her DEIA strategies and teaches readers to see unconscious bias, engage in difficult conversations, and lead as true accomplices in the fight against inequity.
Seena's inviting and even joyful antiracist programming doesn't avoid hard truths, and will guide readers to becoming fierce antiracists. From Ally to Accomplice is the roadmap you need to challenge norms and create inclusive environments wherever you show up.
Shipping October 2023. Pre-order now!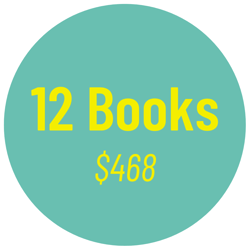 book club bundle
Includes 12 copies of "From Ally to Accomplice: How to Lead as a Fierce Antiracist"
Group Discussion Questions
Praise for "From Ally to Accomplice"
"Perfect for anyone who has heard themselves saying 'I don't know where to start' or 'I'm worried about getting it wrong'. The information is authentic, practical, and tangible. Transformation is possible and this book will help you understand, learn, and move to action. You can hear Seena Hodges' strong yet kind voice through her powerful stories and examples, which creates a safe and vulnerable foundation for the journey forward."
—Amy Langer, cofounder and former owner of Salo LLC

"We are committed to DEIAA work because it's the right thing to do, both personally and professionally. From a business perspective, I've always been convinced that with more diverse voices at our tables, we make better decisions and we become a stronger company—and a more dynamic and fun place to work!"
–John Christakos, cofounder and CEO of Blu Dot
"I wasn't expecting a self-help book on racism to be a page-turner, but Seena Hodges shares profound expertise and wisdom in such an engaging and straightforward way that it's hard not to read it cover to cover. And at the end of it, the case for becoming an accomplice fighting racism is compelling, and the path forward is clear. This book will change the hearts, minds, and actions of all who read it."
—David Wilson, managing partner at Commutator LLC
"As leaders we need to do the work to understand how to not settle for just 'Diversity and Inclusion,' but to actively dismantle racism in our organizations and society. This must-read guide contains everything you need to know if you want to lead as a fierce antiracist."

—Amanda Brinkman, speaker, author, and CEO of Sunshine Studios
"It takes practice and courage to truly create and unleash the power of diversity in our lives. From Ally to Accomplice educates through a historical lens and empathizes with the understanding that each of us has our own set of life experiences . . . yet never lets us off the hook. Seena gives us the tools, the language, and the practical framework to elevate our awareness and confidence to make a difference."

—D. Ellen Wilson, Fortune 20 HR Executive (retired)
"A must read for anyone who strives to lead, From Ally to Accomplice is a manual for how to really be the accomplice so many of us think we already are. The tests of leadership are never easy, and Seena Hodges challenges us all to truly reflect on what it means to stand up to racism instead of standing by."

—Dave Murphy, president & CEO of Lind Electronics
"From Ally to Accomplice is nothing short of transformational. We see things differently and act differently, with an informed purpose that we didn't have before."
–Maurice Blanks, Co-founder and COO of Blu Dot
"Powerful, practical, and solid advice on how to approach the vast and complex topics of DEIA with confidence. Seena Hodges' expertise will change the way you think about everything, from day-to-day thoughts and actions to your professional life—no matter your position or industry. It's a must-read that you will find yourself going back to again and again."
—Tracy Nielsen, executive director of HandsOn Twin Cities